Portland Stone (quarried on the Isle of Portland, Dorset) is a type of limestone which formed slowly over the last 150 million years or so as tiny grains of sediment grew and compacted. It is very similar to Bath Stone, but has a subtly unique texture, grain and colour
Portland Stone is actually a family of closely related limestone variants, each owing their subtle unique qualities to the age of the stone. The three variants are:
Basebed – the most pure of colour and grain (from the bottom layers of Portland Stone when quarried i.e. the oldest)
Whitbed – slightly more textured and with a touch more variation in the colour
Roach – the youngest Portland Stone (from the top layer) with the most colour variation and texture, often including impressions of shells and other marine life
While the different variants have these distinct qualities, they all share some common characteristics too: They are all off-white to light grey, notably uniform in colour but interspersed with small dark specks, or 'grain', as you can see in the sample image below:

Portland Stone Architecture
Used since Roman times, Portland Stone has been a hugely popular building material particularly where the desired architectural effect was one of grandeur. It has notably been used in political, financial, regal, civil and commemorative architecture. In fact a staggering number of hugely significant buildings—particularly in London—were constructed with Portland Stone between the mid-1700's and the 1930's.
It was popularised by Sir Christopher Wren, who is accredited with having rebuilt over 50 churches in London after the Great Fire. His masterpiece was St. Paul's Cathedral, which was constructed in Portland Stone and completed in 1711.   Other famous London landmarks constructed in Portland Stone include:
Buckingham Palace
Palace of Westminster
Bank of England
Tower of London
London Bridge
The Cenotaph (in the City of London)
Residential homes in London were also often built with this now iconic stone. In particular whenever stone staircases were to be built in the typical homes of the time, Portland Stone would be used largely because of how easily it could be transported up the Thames.
However, despite harsher weather conditions and the extra distance from the quarries, several major 1930's constructions in the North of England also used Portland Stone, including Manchester Central Library, the Port of Liverpool building and Nottingham Council House. Indeed much further afield, examples of Portland Stone architecture include the Irish Houses of Parliament, the United Nations Headquarters (New York City) and many buildings and monuments in Washington DC.
To this day, Portland Stone remains one of the most popular stone building materials available; with rich heritage, clean and simple beauty… and an affordable price tag!
Ian Knapper Portland Stone Staircases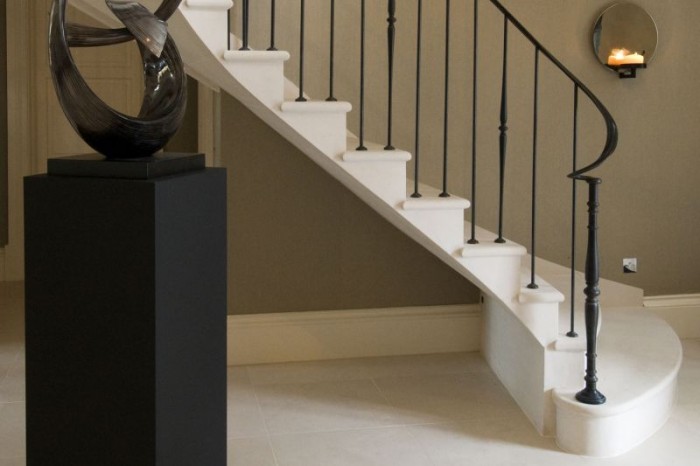 Staircases are big and demand attention… and stone staircases even more so. It is therefore important that stone staircases marry with the interior design and general aesthetic of the room they are fitted in. Portland Stone, due to its calm palette and subtle hues, is the ideal material for the job. As you can see in the example above, it fits very naturally with lighter stone and darker tones.
Ian Knapper Portland Stone Fireplaces
Portland Stone is very versatile; meaning it lends itself to almost any design style. Its colouring is neutral and the finished texture of the material can range from exceptionally smooth to uniformly 'mottled'.
Here are 3 Portland Stone fireplaces by Ian Knapper showing just how flexible the material can be:
Traditional Portland Stone Fireplace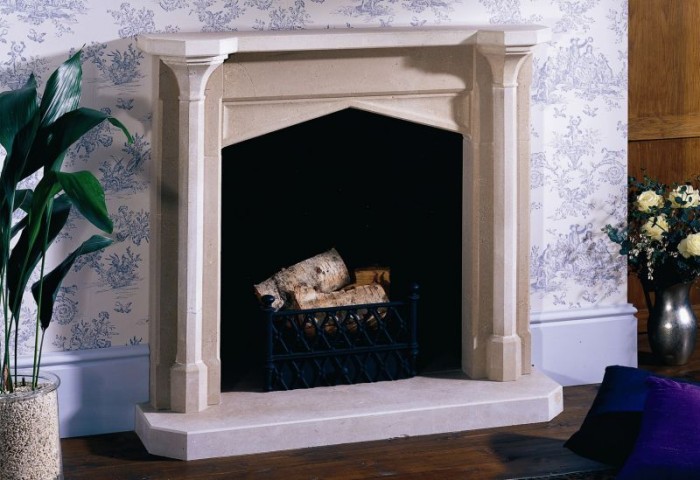 Modern Portland Stone Fireplace (with darker Ancaster Weatherbed)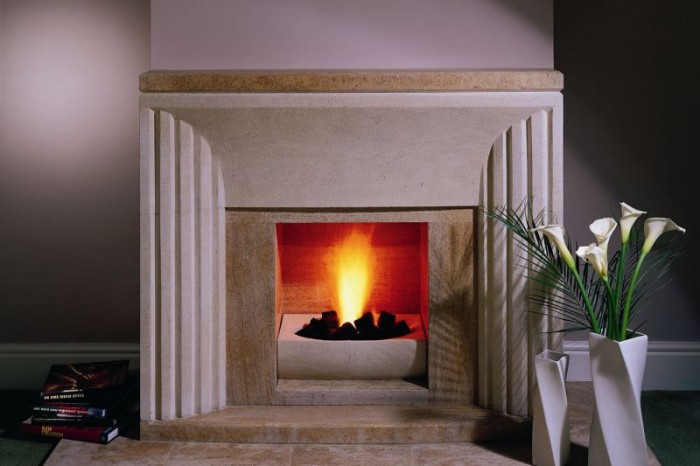 Intricately Carved Portland Stone Fireplace Design (with an unusual black fossil-filled limestone slip)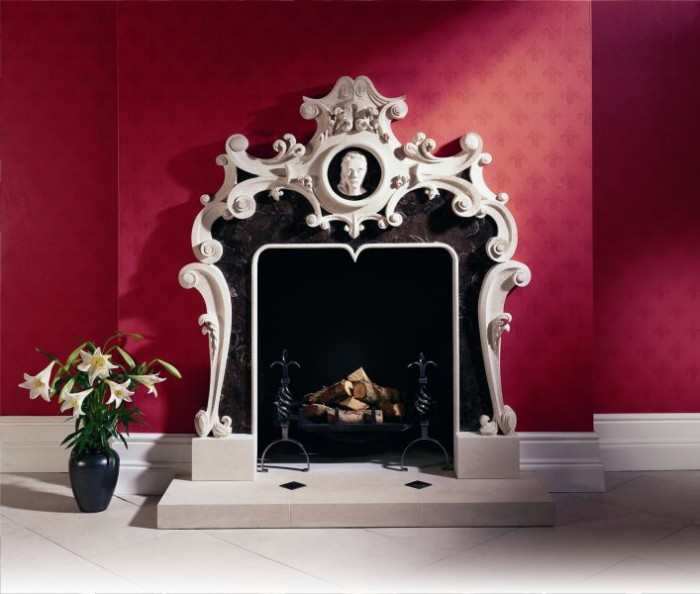 If you'd like to talk to Ian Knapper about Portland Stone or choosing a stone-type, please feel free to get in touch. Call 01538 722 733 or email us.